Mini ice maker machine dispenser daily 20kg/40kg
Product Detail
Video
Product Tags
Charging station parameters
| | | |
| --- | --- | --- |
| Model No. | ZBK-20 | ZBK-40 |
| Ice Production Capacity | 20KG | 40KG |
| Ice Storage Capacity | 2.5 | 2.5 |
| Rated Power | 160 W | 260 W |
| Cooling type | Air Cooling | Air Cooling |
| Function | Dispensing cubic Ice | Dispensing cubic ice, ice and water, cold water |
| Weight | 30 kg | 32kg |
| Machine size | 523x255x718mm | 523x255x718mm |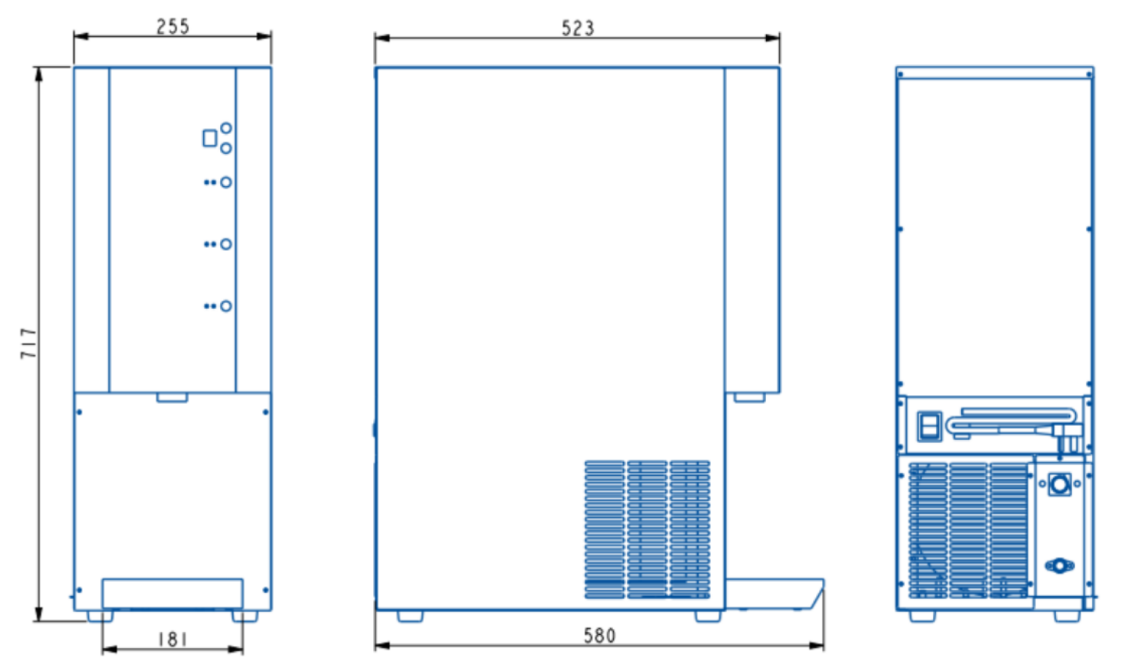 ● Structural design is compact and reasonable, all stainless steel material is used, food safety is reliable.
● lnfluent water equipped with ultraviolet sterilization, food safety
● Continuous extrusion ice making with high efficiency and energy saving
● High density foamed liner is more environmentally friendly, has better heat preservation effect and lower energy consumption.
● Efficient and sufficient ice-making capacity coupled with super-large refrigerators ensures customer's target ice demand
● ore ice cubes can quickly cool down the beverage and ensure the healthy taste of the beverage
● Super thick insulation layer design, refrigeration system using low noise and high efficiency brand compressor, energy saving and environmental protection;
● The water pump adopts the famous brand direct current high efficiency pump, the quality is more reliable.
● The intelligent and automatic sterilization function of the control system ensures the reliability of health.
● open design is adopted for structural parts, which is convenient for disassembly and maintenance.
Machine Usage
The diamond ice produced by the ice maker is suitable to be put into the coffee, juice, wine, soft drinks, etc.
Which can cool down the drinks immediately and give a better taste especially during hot weather season~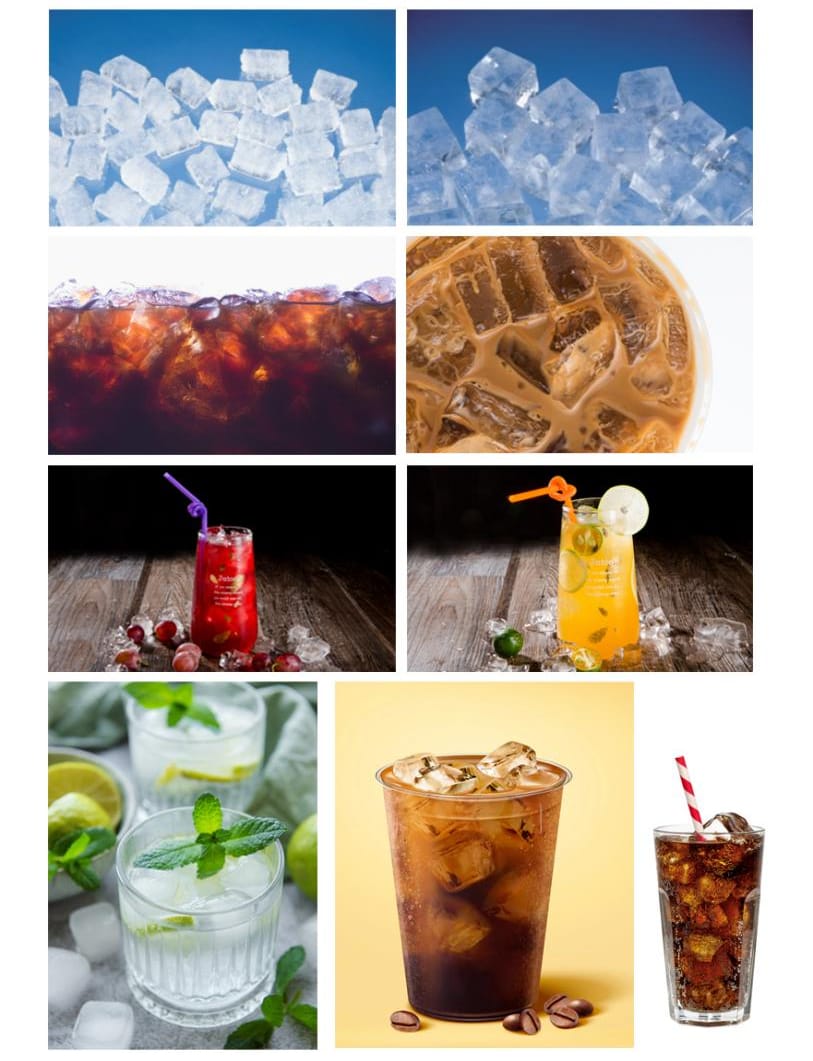 Attention for Installation and Maintenance
★ when loading, unloading and transporting products, they must not be inverted or horizontal. 1f must be inclined, the angle between the cabinet and the ground should not be less than 45 degrees.
★ Do not start the machine within two hours after transportation.
★ 1n order to obtain good refrigeration performance, the refrigerators should be placed in the air circulation, cool and dry environment with no corrosive gases around them. Don't getclosetotheheatsource to Avoid direct sunshine. Installation of the cabinet around the wall should be greater than 80MM.
★ Please place the refrigerator on the flat and hardfloor to avoid noise caused by vibration.
---
---